You did your application and then you were accepted to the conference. You got your study guide and your committee is specifically known. What will you do next? If you don't know the answer, this article is for you!
If you're a first-timer, you may not know the Harvard Procedure. As the procedure, the session starts with a roll call and then opening speech time comes. Before opening speeches, let's learn what is roll-call.
Roll-call: When the Chairperson reads the names of all delegations in alphabetical order, to see if they are present. The reason why chair board takes roll-call is that committee needs a certain number of delegates in order to start. And this is called quorum .The quorum signifies the minimum number of delegates who need to be present in order to open as ession for the debate. Usually it is one-third and it may change from committee to another. In the roll-call, you may say either "Present" or "Present and Voting". The difference is that if you say "Present" you can use 3 different rights as YES, NO and ABSTAIN while voting a resolution. However, if you say "Present and Voting", you can't stay abstain and you have to use your vote as YES or NO. Every session committee will start with a roll-call and you can change your status from "Present" to "Present and Voting" or or vice versa. A chart describing Roll-Call.
Well, this means you need to write an opening speech. But how can you write it correctly?
A) How To Write An Opening Speech
1- Know What Will You Write About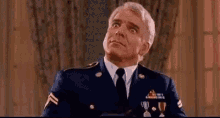 In opening speeches, delegates generally talk about how grateful they are to be in this committee. And then(in the second paragraph) you should explain your country's approaches to the topic. Next, you can finish your speech. Here is an example opening speech:
Honorable chair board and fellow delegates;

 As the delegate of Norway, we believe that reducing child mortality is crucial to our United Nations assembly. We think that the problem of children dying before the age of five is one that requires immediate attention because the death of future generations would be detrimental to the development of a society.

  Under Article 6 in The Convention on the Rights of the Child by UNICEF, children have the right to live and governments should ensure that children survive and develop healthily, therefore this delegate believes that this United Nations assembly should work together in order to abide by this article.

 

Lack of basic health equipment, hygiene and resources have been the main contributors to higher child mortality rates, higher maternal mortality rates, and serious illnesses. Being a more economically developed country, Norway has contributed funds towards rectifying this problem and would invite other MEDC's to do the same.

  We hope for a fruitful and constructive debate in order to solve the issues.

Thank you for your attention.
2- Keep It Short And Understandable
I suggest that you should keep your speech short and understandable. Because there will be many delegates, and each of them will make a speech. You don't want to make them bored and confused. Because of that, your speech should be a maximum of 15 lines and you shouldn't use unknown words.
3- Use Basic Word Patterns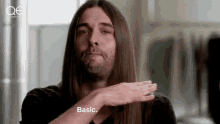 Firstly you can start with the basics. "Honourable chair and fellow delegates…" you should write it at the begging of your speech. Then you need to explain yourself like "As the delegate of United Kingdom we're so appreciated to be in this committee…" and after this, you should explain why you're here like "we're here for discussing and find solutions about combating the modern slavery". When you are finishing your speech you can use this pattern " We hope we can make wise decisions after considering every resolution ." These are the most useful patterns to write on opening speeches.
4- Give short information about the agenda item
In your second paragraph, you can explain the agenda item shortly. In this time you should explain your country's approaches to this topic. For example, if your topic is "modern slavery" you can give short information like "These days, there are so many people given a meager salary by their boss. We call them modern slaves." This is your information part.
5- Finish Your Speech Shortly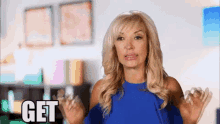 We came to your finishing part. You should finish your speech with hopes or thanks or both of them. For example " We hope we'll get great 3 useful days, thank you for your participation."
You finished the first step. If your searching is done you're ready to committee %50. The other fifty percent is GSLs and motions.
B) How To Write A GSL Speech
If you want to show yourself to the chair board, you need to have the floor each GSL and try to give motion.
In GSL you can talk about your Hope's your thoughts or you can give information (generally you can talk about everything about agenda item). You don't need a prepared speech. But if you think you can't talk without reading on a paper in committee, you should prepare one.
You should keep your GSL short too. You don't need to use your time till it ends(but if you can, it will make a good statement for you in the committee).
As the example for one of GSL's parts:
" We realized that we're going slowly we should start to prepare a working paper. We don't want to waste our time so please when you give a motion, give a motion for unmoderated caucus or lobbying."
On the other hand, you can briefly describe the importance of the issues to you and it needs to be taken care of. Or you can talk  about your country's initiative of this issues(like what they have done or what they're planning to do)
Here is another definition of GSL:
This list is controlled by chairs to enable the participants to make their speeches on the agenda during the formal debate. When a new topic is open, the chair will call for states which are willing to be on the speaker's list. Chairs may open up the speaker's list. Delegates are expected to make speeches according to the speaker's list.
Sample GSL:
Unfortunately, Burkina Faso is among the poorest countries in the world. According to the data of UNICEF, 44% of the population lives under 1.9 dollars. However, our government has made significant progress in healthcare services. Even though lack of qualified health workers; we are trying to fight against inequalities in health. Globally, everyone deserves decent health care. To do so we need to build a new insurance system to help people who are in need of healthcare.

Thank you for your attention.
Please keep in mind that you can receive questions if you have remaining time in GSL. To do so you need to accept receiving questions by opening yourself question when chair asks you.
C) How To Make/Give A Motion
If we get to the motions, you should make your motions understandable and specific. Because when you say your motion, at the same time chair board take note of your motion's topic. Because of that, you should make it understandable for the chair board or other delegates to understand easily while you're saying.
A motion needs to has a specific time for total and individual speakers.
As an example of this, we can give it like
" Total time being 10 minutes, individual speaker time being 1 minute".
That means the motion's topic that you give will be talked for a maximum of 10 minutes and each delegate can talk for a maximum of 1 minute.
You can start to your motion with a basic pattern like
" As the delegate of the United Kingdom, we would like to give a motion to have a moderated caucus for 10 minutes in order to discuss ways to fight against the modern slavery"
Your motion is needed to be voted. And you need to take votes of more than %50 delegates in the committee.  Here is a chart showing the voting system in MUN for the motions:
If your motion passes, the chairperson will ask you for being the first speaker as the proposer of this motion. You can accept or refuse this, it's all up to you.
If you did these things you are ready for the committee.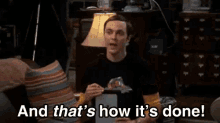 Good luck with your first time 🙂
Also, you can easily reach me on Instagram (@gizemdikicioglu) every time you need 😉
The Writer of MUNTurkey.com