Are you enthusiastic about stepping up your game in MUNs but get bored of attending conferences in Turkey? So this Top-Notch 10 MUNs from all around the world are prepared for you to be your a-games in your whole MUN career!
While talking about education, people generally confuse it with schooling. However, it is a life-long process that can't be learned from only books. Education is the basic factor which counts for the development of our civilization. Near the gaining life wisdom from books, attending events and conferences will help you to build your character to be a more confident and qualified person in lots of aspects in society.
The term "MUN" refers to a state of simulating the United Nations, including more than 50 committees. The conferences are based on representing the approach of your given country as a delegate about the issue which was given by the agenda item.
In this decade MUNconferences have become one of the biggest and fastest-growing educational industries globally. Near the bringing solutions to today's problems, exploring new perspectives and attending a conference in which is English is fully spoken formally will give you a leg up to overcome your reserved attitude and advance your English ability.
Day by day all around the world more and more universities and colleges are organizing such kind of conferences including Turkey. This "Top Notch 10 MUNs " prepared for you to hit the spot when you tend to decide to attend the best Mun for you far away from Turkey! Let's kill two birds with one stone.!
Do you get bored attending conferences in Turkey?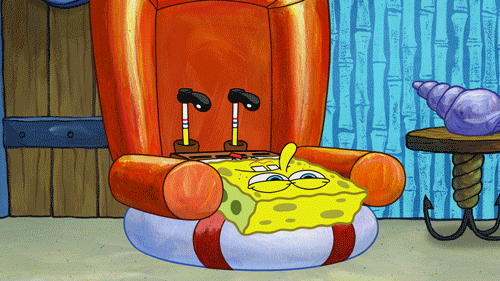 So cheer up because these conferences will be your unforgettable memories and a-games in your whole MUN career!
Firstly, the Harvard Model United Nations (HMUN) which is four days of international relations simulation for high school students takes place annually in downtown Boston, the United States since 1953. Accommodation is prepared by the organization team in different 3 hotels which are close to the main campus of Harvard University. With the incredible academic and organization team, they will ensure everything you'll need during these 4 days. HMUN is one of the oldest and most precious conferences in the world, there is no room for doubt that getting in touch with different students from several cultures will be an opportunity which shouldn't be missed!
Secondly, a special conference for you to make your dreams come true in the land of freedoms! New York University collegiate-level Model United Nations (NYMUNC) is a conference which is located in New York, United States. The conference mainly has 15 crisis committees. Due to the number of crisis, it is the largest crisis conference in the world. They were planning their 11th editions but sadly because of the coronavirus, they had to cancel it for this year. The conference is held annually at NY University's famed Greenwich Village campus for 4 days. Are you enthusiastic to be a part of the most amusing part of mun, crisis, then NYMUNC is a perfect choice for you!
Thirdly, it's an honor to present to you one of the biggest and scoped conferences in MUN history: Yale Model United Nations (YMUN). In 2019 they created 39 committees including 8 Crisis and 8 Specialized. YMUN brings together more than 1800 delegates from over 40 countries. It is held for 4 days for high school students on the main campus of Yale University in New Heaven. They specify their mission as "learn today, lead tomorrow" which aims to let students face diplomatic problems, develop their skills while cooperation and their critical thinking which motivates life-long global citizenship. Are you wishing to be a part of an Mun conference which is in the top 3? So do not hesitate to add your application! Fingers crossed!
As the fourth highly recommended event is: Massachusetts Institute of Technology's (MITMUNC) 12th annual conference. MITMUNC is a premier conference in which high school students and participants from all over the world come together to create solutions to the most pressing issues facing society in this decade. The conference takes place at MIT's internationally renowned campus in Cambridge for 3 days. MITMUNC has exciting diplomatic features 13 committees that embark on a widespread of enthralling topics. To cut a long story short, attending MITMUNC will be the masterpiece in your life!
Oops! Are you in trouble with having a visa to the USA? Don't take it to heart, pull yourself together because I have good news! Our fifth outstanding conference named Catalonia Model United Nations conference is located in Barcelona, Spain! They are planning to serve you 6 committees and social events including an exclusive dinner which is my favorite. Each committee has a different perspective and special issues from the world which are must be fixed. Due to Spain's incredible lifestyle, you can both have fun and broaden your horizons in this unique event. If you are ready to have an unforgettable MUN for 4 days, it's worth it!
As the sixth option, I would like to present to you Europe's oldest and one of the most prestigious MUN conferences; the University of Cambridge MUN's (CUIMUN) 26th edition. They prepared 14 committees that are all unique and contain common problems from different countries separated by the levels of English to beginner, intermediate, and advanced. The conference is held on the main campus of Cambridge University in London for 3 days. Transportation and hotels will be budgeted by the guests. If you are accommodating the suggested hotels which are written on their websites, due to their location it's a piece of cake to access to the main campus in London by walking without wasting much time on the road. Near the university, there are a bunch of homes to access to the campus as well. Overall, CUIMUN gives a chance to interact with a lot of people from different places and cultures for 3 days. Who doesn't want to travel to London and be a part of this vast event in one of the oldest universities in the world?
As the seventh conference on our list, I suggest you an impressive conference which is lastly done their 8th editions in 2020 March. Science Po Rennes International Model United Nations (SPRIMUN) takes place in Rennes which is a beautiful city in France. The accommodation prepared in a hotel located in the seat of the Regional Council of Brittany called Hotel de Coury. With the magnificent academic team and professional organization team, there is no hesitation that it'll be an unforgettable memory. Due to my admiration for France, going SPRIMUN will be something extremely special for me. Rennes is not as popular as New York, Tokyo, or California but I think this is the main reason that makes it unique. If you want to have an incredible trip to a city that smells full of history, SPRIMUN would be legendary for you!
I would like to keep my favorite ones to the end… As the eighth option, I would like to present the most intriguing and exquisite conference named Cardiff University's Model United Nations Conference (CARDIFMUN) which is held on the campus of Cardiff University which has a marvelous green area in the UK. The main purpose of the conference is to get knowledge about the real world and expand the delegates' perspectives. Also during these three days, it has 2 socials including a formal dinner which is my favorite. Also, CARDIFMUN ensures accommodation during the conference which is located near to the main campus. I'm pretty sure it'll be an unforgettable memory to go to London for an MUN! If you want to collect memories and meet hardworking delegates, experienced chairs, and professional organization team this event is like once in a blue moon!
Our ninth conference is called Zurich Model United Nations (ZUMUN) which takes place annually in the beautiful city of Zurich, Switzerland. Due to the outbreak of Covid-19 their 6th edition, ZUMUN is canceled for this year. The location of ZUMUN is one of the most popular and biggest cities in Switzerland. It is located in north-central Switzerland at the northwestern of Lake Zürich. Many museums and art galleries can be found in the city. Also, the organization team gives you a bunch of suggestions to have a nice trip in Switzerland. They added the most demanded restaurants, bars, and clubs that close to the university on their website. I hope I can attend this event shortly. It will help me gain an amazing memory!
It's an honor to me to present the last-mentioned conference in this article; the University of Economics's annual Model United Nations conference (PragueMUN). PragueMUN is the first international university that stimulating the Model United Nations in the Czech Republic since 2012. Near the 7 GA committees, they created another conference called Prague Model United Nations Crisis Session (MiniMUN) based on crisis committees. The conference planned as four days event and also they prepared a welcome event before the first day which is uncommon. In total, the conference has 5 socials including a special dinner and gala night. I've kept this event as the last one because Prague has been a city which I want to travel to and spend time in. I can honestly tell that the PragueMUN has the best MUN Schedule I have ever seen. If I'll have a chance to attend a conference abroad, without hesitation I'll go to PragueMUN!
Besides these conferences, a true MUNer must experience the following MUNs!
You may look for international conferences on www.munpoint.com and www.mymun.com.
If you know more high-quality MUN conferences around the world, please do not hesitate to write down in the comment section!
Zeynep Yaren Yalçınkaya
The Writer of MUNTurkey.com