1. MUNTurkey.com: Hello NEVMUN2018 Team, We have met lovely SG Yiğit ÇAKIR and DG of NEVMUN'18 on our short Skype meeting and we are more than happy to meet you! Could you please briefly introduce yourself and your Academic and Organization Team Members to MUN community in Turkey?
Hello MUNTurkey.com! It is a pleasure for us to introduce NEVMUN'18 Team to you and your esteemed followers. Our organization team members are:
DG: Beyza Bakışoğlu
DDG: Ömer Furkan Başoda
Head of PR: Selim Canbazoğlu
Head of Admin: Beste Aysel
Head of IT: Enes Pezik
Head of Logistic: Yunus Emre Mirza
Head of Finance: Hazal Gürsoy
Head of Press: Onur Ekin Aydın
And academic team members are:
SG: Yiğit Çakır
DSG: Elif Karataş and Burak Çiçek
Academic Advisor: Rukiye Sönmez
Academic Advisor: Zeynep Atalay
Academic Advisor: Buket Kelkit
2. MUNTurkey.com: We have learned that NevzatAyazAnadoluLisesi has moved to a new building and valuable members of NAAL have better facilities. Could you please tell more Nevzat Ayaz Anadolu Lisesi and the most beautiful places to visit in İstanbul? Especially around the venue.
There are a few shopping centers as we mentioned before such as Buyaka Canpark and Akyaka which will allow them to reach nearby of hotel they can find everything they need but no need to worry participants can use subway (5 mins from school on foot) and buses (5 mins from school on foot) to go to Kadıköy where they can find interesting coffees and seaside sitting places. They can also go to Üsküdar which is located closer than Kadıköy and via ferry they can visit European part of İstanbul. They can find anything they need nearby of the hotel.
3. MUNTurkey.com: Here it comes the most important part! We are all excited to learn about your MUN career. How did your MUN career start? How many students are there in your MUN club? How often do you organize meetings? Who is your guidance teacher? We would be so happy to hear your MUN adventure!
Our DG has started her MUN journey at 9th grade. She has attended 8 conferences so far. She is very passionate about this conference and she also inspired our SG Yiğit Çakır who has been to 5 conferences and has been awarded in each. They came up together with the idea of NEVMUN. There were only 20 people at first. With the help of our guidance teachers Işıl Mutafçılar and Hülya Yıldırım, we did our best to introduce MUN to more people in our school. We arranged MUN simulation meetings and basically thought students how it works. We have reached to 100 people so far and we encourage all of them to have their own MUN experiences. Now we have our own MUN Club and we have our own students as allocated in different positions. We organize meetings once a week and discuss future plans to make everything perfect. Now we are so close to reaching our purpose and we are so proud.
4. MUNTurkey.com: NEVMUN 2018 Team, what kind of things will the advisors attending NEVMUN2018 have? For example, do you have any rooms for advisors or any trips arranged for advisors? Will you organize any workshop for advisors?
We have rooms for advisors and we will also have surprises. We have game rooms as well. We will organize a workshop for advisors which we think it will be very helpful.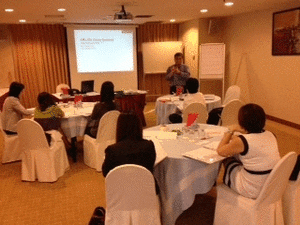 5. MUNTurkey.com: There are a lot of MUN conferences around the world recently. To be honest, MUNers have started to choose the MUN conferences they want to attend and everybody looks for a good reason. So, why should people attend NEVMUN2018?
Our team members are very experienced and hardworking. We make a big effort to this conference and we will make sure that all the participants will enjoy their time here and improve themselves well.
6. MUNTurkey.com: Let's focus on NEVMUN'18 now! We heard that delegates of NEVMUN'18 will experience 'MIDNIGHT CRISIS' at the hotel! Could you please give more information about it?
We are planning to have a crisis which will directly affect the committee and will require an immediate action. We will call all the delegates at the same time when they are unprepared and expect them to act wisely. It will be fun and hard to handle at the same time.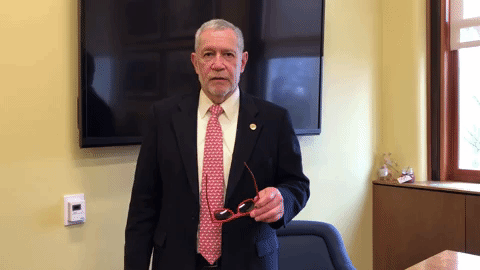 7. MUNTurkey.com: We would love to hear more about your social events and MUN parties?
We are thinking of organizing a gala dinner at our accommodation place. It will be so much fun. We are planning to have social events on the second day and the last day. During the coffee breaks, we will also have challenges.
8. MUNTurkey.com: Thank you very much for this great interview. We are sure you would like to add more about yourself or MUN world. And, last but not least, what can you tell us about MUNTurkey.com? Do you thinkMUNTurkey.com contributes to the development of MUN conferences and students' self-improvement?
Thank you very much for giving us this opportunity. We are looking forward to seeing many people in our conference. We think that MUNTurkey.com is the best source for people to get informed about MUN conferences nearby or MUN itself. It helps a lot both the applicants and management teams. With the help of MUNTurkey.com, people can find the opportunity to have further information about MUN's basics and conferences which may draw their attention. And it is also better for organizations to announce their conferences to the public. It is a lifesaver.
Official Media Sponsor of NEVMUN is MUNTurkey.com
As MUNTurkey.com we feel very proud to be Media Partner of NEVMUN'18 and we highly encourage all esteemed delegates to attend NEVMUN'18 to experience a great MUN experience.
MUNTurkey.com PR Team
[powr-hit-counter id=59e14e3f_1527529732829]